Your name and ours, working together.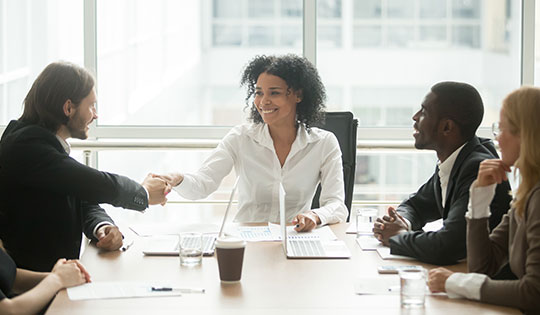 Strengthen Your Relationships
Increase the awareness of your firm by including its name on materials your clients and referral sources will use over and over again. With the CCH® Custom Printing Program, you can leverage the strength of the Wolters Kluwer brand by adding your name and logo on our tax and accounting tools, allowing our great reputations to work better together. CCH Publications offer the most expert accounting, audit and tax guidance on the market, and our Key Facts and Figures card is a lifeline for tax professionals during tax season. With as much as they'll use these tools, you'll never be more than an arm's length away.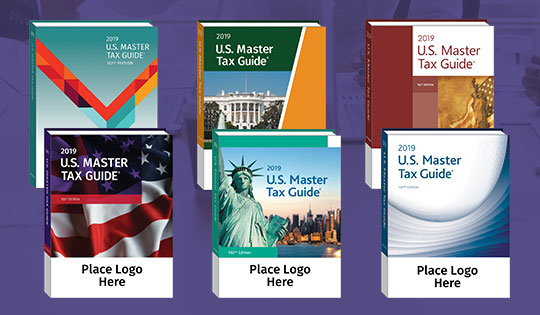 CCH Publications
Keep a few for your office and hand the rest out to your clients. With the expertise inside top titles like the U.S. Master Tax Guide® or the State Tax Handbook, you'll be giving your clients quick answers to their questions, even when you can't be there. It's an extra level of service that can turn today's client into a lifelong customer.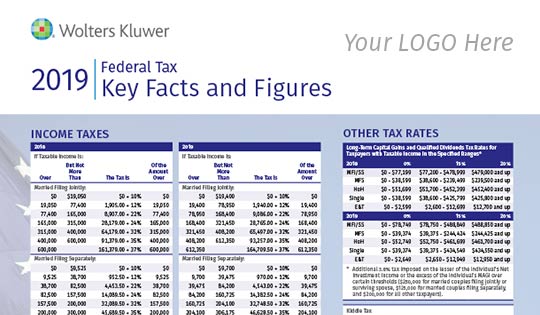 Key Facts and Figures
With all the key rates, ratios and rules in one place, the Key Facts and Figures Card is sure to stay glued to any CPA's hand during tax season. Keep your name close by when those tax professionals need to refer a client to an outside service provider.
Easily navigate tax reform explanations with focused content on what you need to know and how to put it into action
Gain details and insights, and deep dives into specific situations with in-depth examples
Effectively communicate changes with New Tax Legislation Client Letters