If your firm is looking for specialized, in-person training, simple integration of CPE courses and management with your current Learning Management System (LMS), or a dedicated learning space with custom content for your employees, Wolters Kluwer can help.
We offer custom training solutions designed to meet the specific needs of your firm.
Content Development &
In-House
Training
Do you have specialized training needs or want CPE content that's the most relevant to your specific business? Wolters Kluwer will develop content that's tailored to your specific needs and present it to your staff on-site at your location. Your staff will gain valuable insights from live, in-person instructors or through privately hosted webinars.
Learning Management System Integration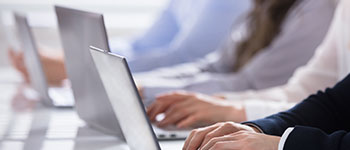 Wolters Kluwer also provides LMS integration, which seamlessly ties your current LMS platform together with access to more than 700 self-study courses. This eliminates the need to transfer information or log into multiple applications. Plus, you'll have the added benefit of detailed reporting and course activity tracking to help you manage your firm's CPE requirements. Firm CPE management solutions from Wolters Kluwer can alleviate the headaches of keeping track of staff CPE compliance. Discover how our LMS integration can make your life easier today.
Branded Portals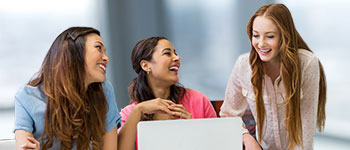 A dedicated learning space with custom content can be a great way to maintain a positive company culture and instill company loyalty all while you help your employees comply with CPE requirements. With a branded portal built for your business, you'll get a custom URL featuring your logo and brand colors. Your portal can be customized with corporate messaging, specific content libraries, links, and more.
Fill out the form to learn more!